Kwisp
Kwisp, Teriyaki Vest Odyssey, "Eddytor's Dozen"
Chuck Eddy, Village Voice- October 2004
Nothee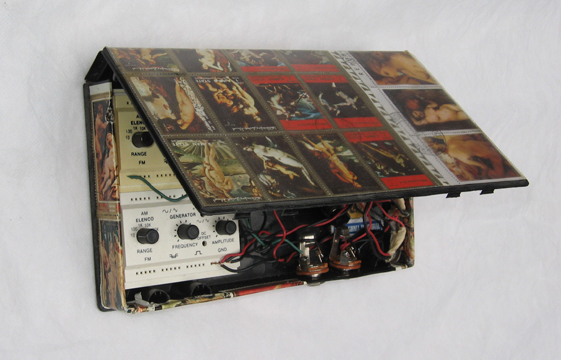 Kwisp is a San Francisco based musical group, featuring members of the legendary Fifty Foot Hose. Their instrumentation is unique, most of it built by the band itself. Their first album, Teriyaki Vest Odyssey, merged Elf songs, free jazz, experimental psychedelia, Dada, Surrealism, Delta-9 ±µÇ and Tantric Appalachian Pygmy Music.
The core members are Walter Funk (Fifty Foot Hose & Mandible Chatter), Reid Johnston (Fifty Foot Hose) and Lenny Bove (Fifty Foot Hose & Tripod Jimmie).
Kwisp's second CD, Altered States of Alien Kwisp, is a collabortation between Kwisp and Daevid Allen from Gong/Soft Machine.
Please visit other inhabitants of the Planet Gong...........